So I've started here: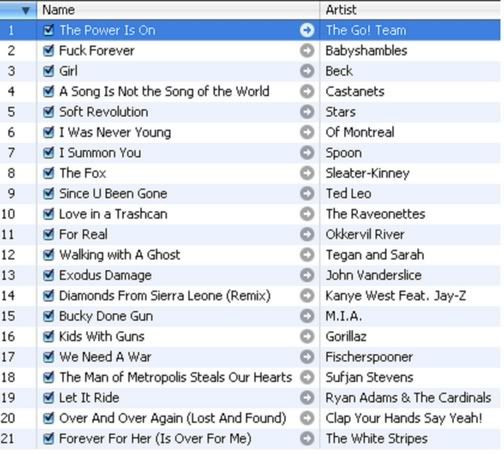 Am I missing something? Do you want one? Email your address.
update:
I have to cut something. The CD is like 2 minutes over. I am looking for shorter songs on the same record or just cutting a song alltogther. My first vote would be for MIA. What should I cut?