I happened to notice that Loretta Lynn was going to be playing the
Mohegan Sun Casino
in CT. I also found out that you take a bus from china town for $10 BUCKS, so I talked Aaron into coming with me.
Aaron came over on Friday night and we played some Texas Hold 'em to get ready for the big trip.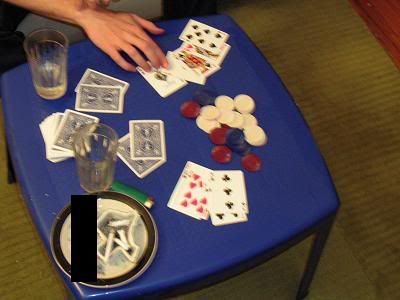 We got to the casino and were handed $20 in vouchers to gamble with and $15 for food. We blew both vouchers on the Wheel of Fortune. I made $50. We then went for some drinks.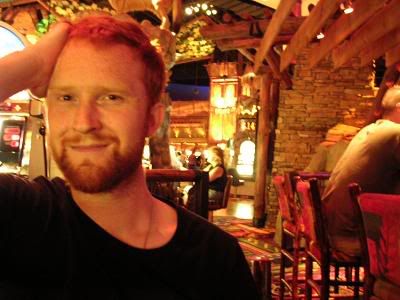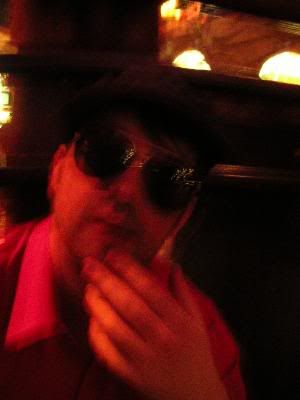 The $15 put to good use on crappy salads.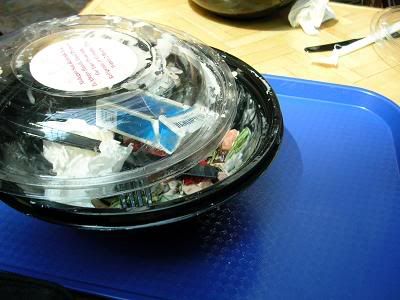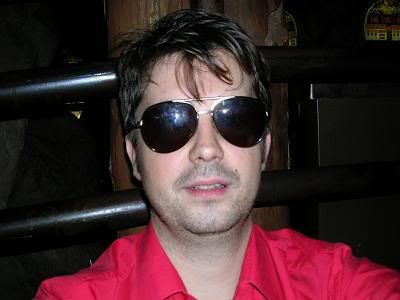 So this was a free show, and people started lining up at noon. We made friends with these casino freaks, and they let us get in the front of the line with them at 3:30. We sat there for 3 hours waiting to get seated. It paid off, as we were 15 ft from the stage, maybe 20 from Loretta.
These pictures are either blurry or dark. So much for knowing how to use a digital camera.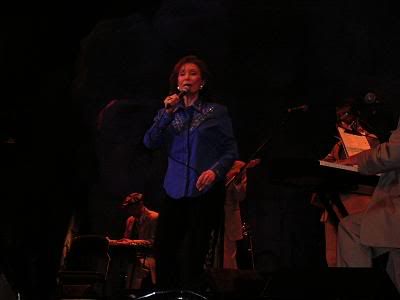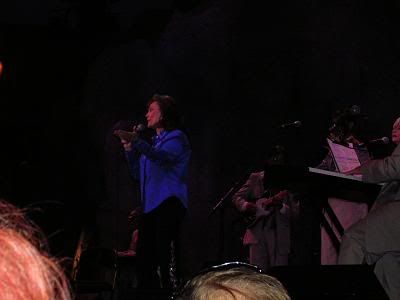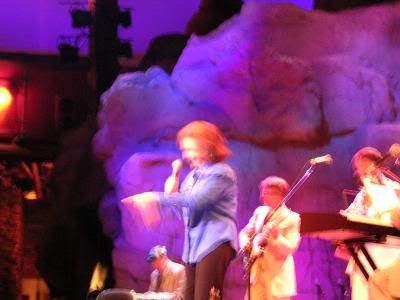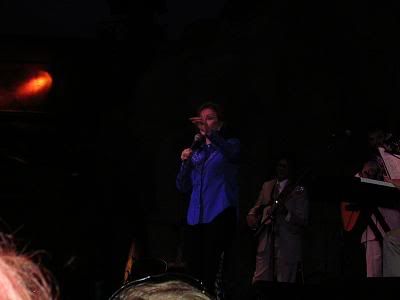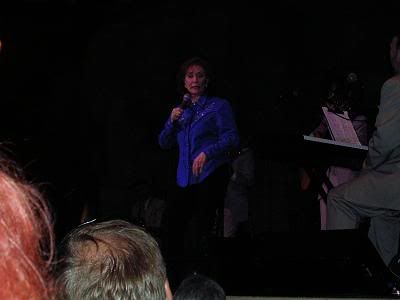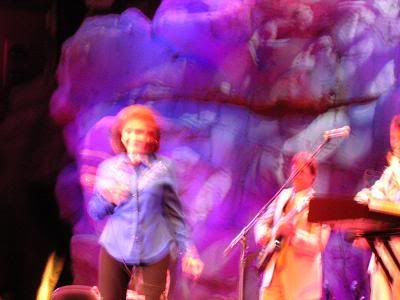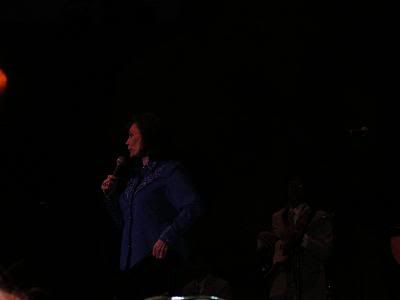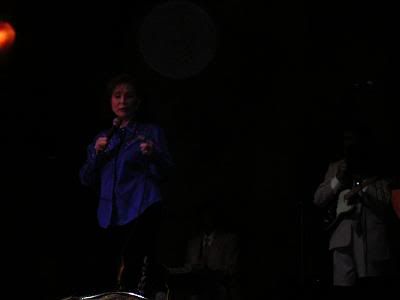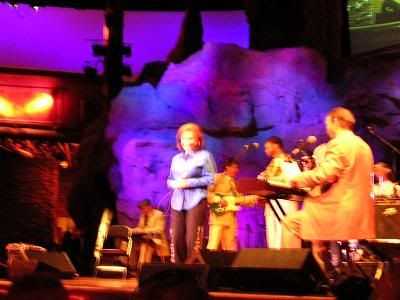 The low light of the show is when Loretta brought out one of her cheese ball back up singers (full on with a long blonde perm and leather pants) to do Jack White's part on 'Portland, Ore.' I have video footage of about 2 minutes of this if anyone wants to see.
After the show, Aaron and I got lost trying to find the exit. We missed our 'assigned' bus back, so we had to push our way through a stand by line, but thankfully got home. While we were waiting to get on our bus, Loretta's bus pulled up next to us.